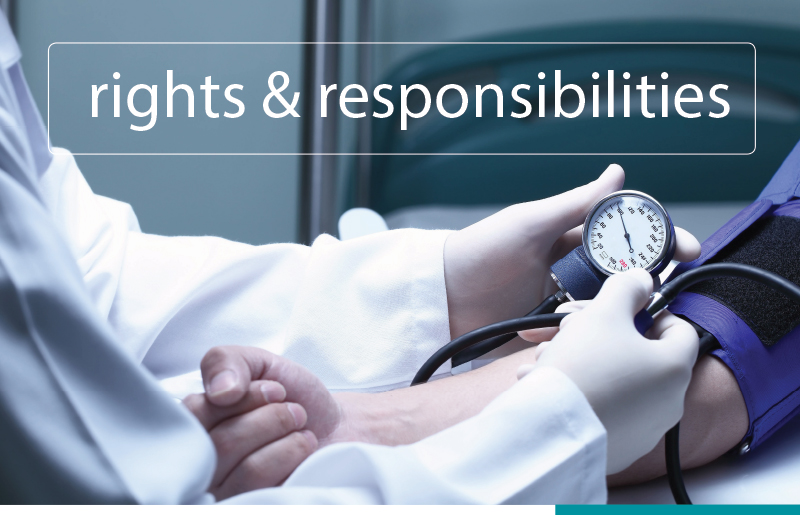 Rights
One of the many ways that we safeguard research participants is to make sure that you are aware of your rights and how important they are – to you and to us.
*Note: you do not waive any of your legal rights by joining a research study or signing a consent form.
Decide whether to participate without any pressure. It's your decision, and you are under no obligation to participate in any research done by your doctor. If you choose not to participate, you will not be penalized in any way.
Know why the research is being done and what it will involve, including any drugs or devices that will be tested.
Be told about the potential risks and benefits of the research—and about new risks and findings that are discovered during the clinical trial.
Know what other treatment options are available to you if you do not take part in the clinical trial.
Ask questions before and during the trial. While you are considering whether to participate, you will receive a written explanation of the research and be asked to sign a consent form. You have the right to request a copy of this form.
Change your mind and quit the research study at any time, without penalty.
Responsibilities
If you choose to participate in a research study, you also have some simple, but essential responsibilities.
Make sure you read and understand the consent form before signing it.
Show up for all scheduled appointments. Participating in a study can involve many more visits than regular care. Depending on your situation, you may incur extra expenses for parking, babysitting, time off from work, etc.
Follow all instructions, including notifying the research team if you have a bad reaction.